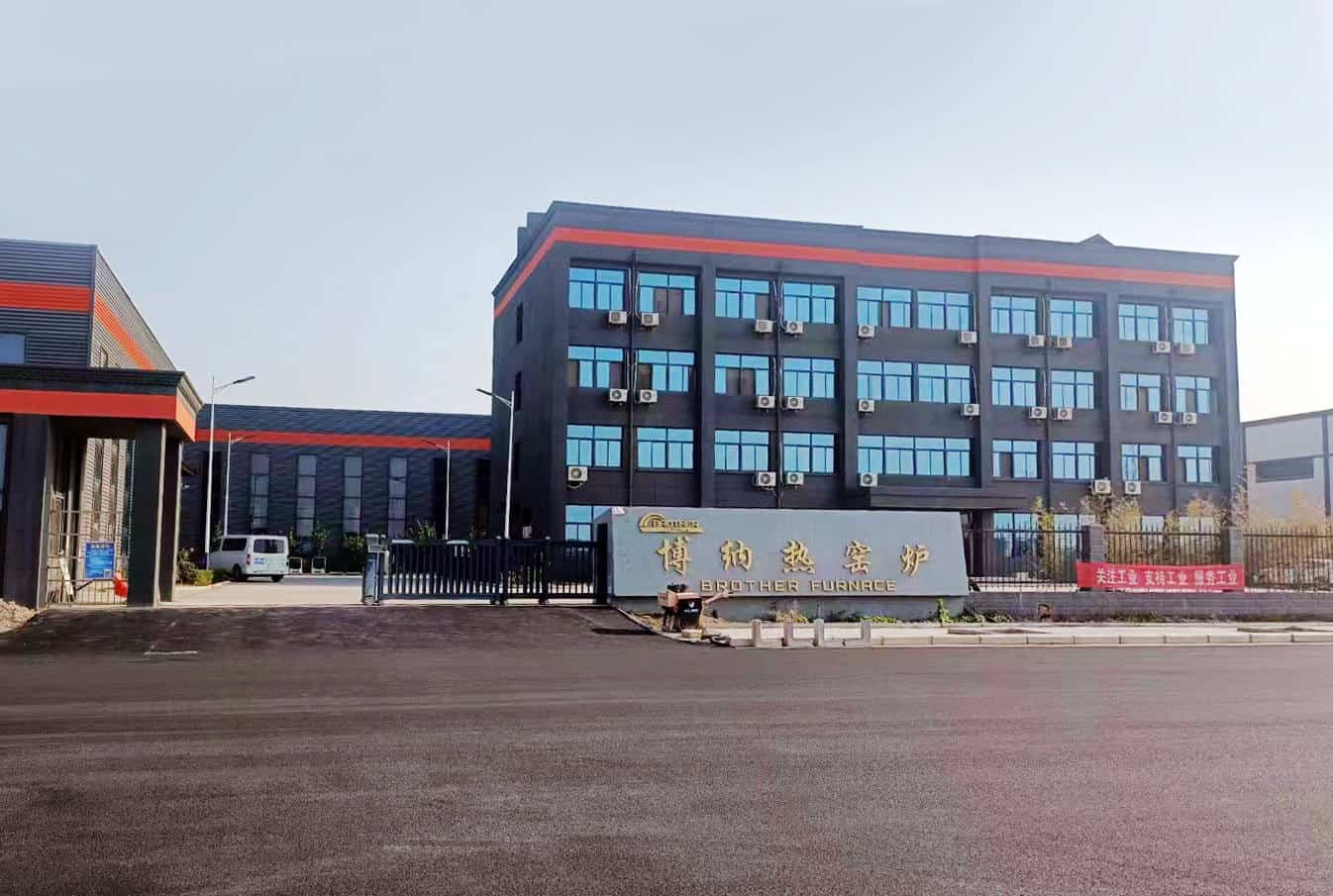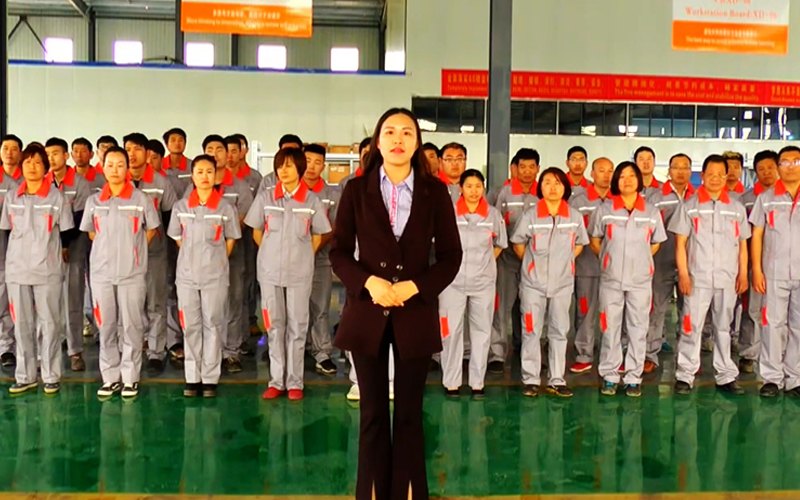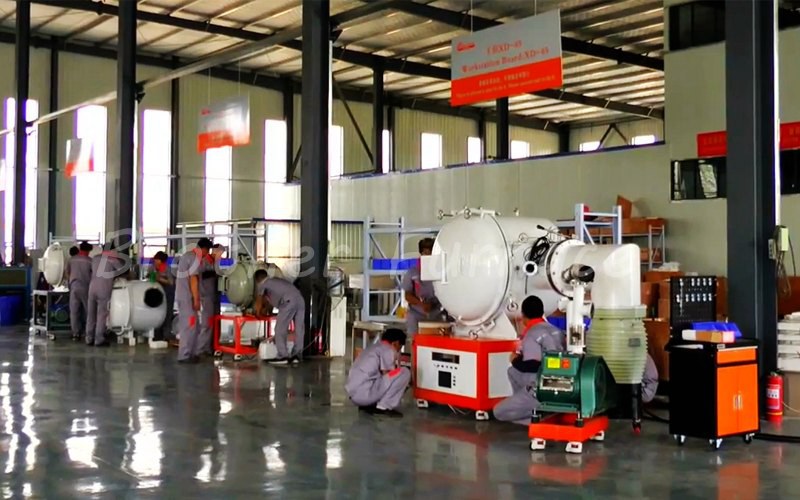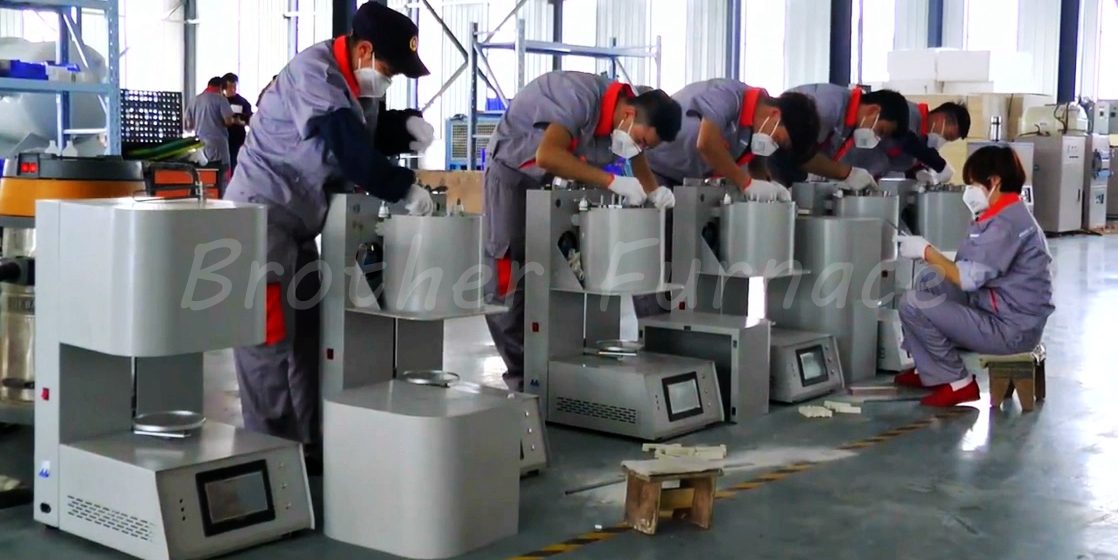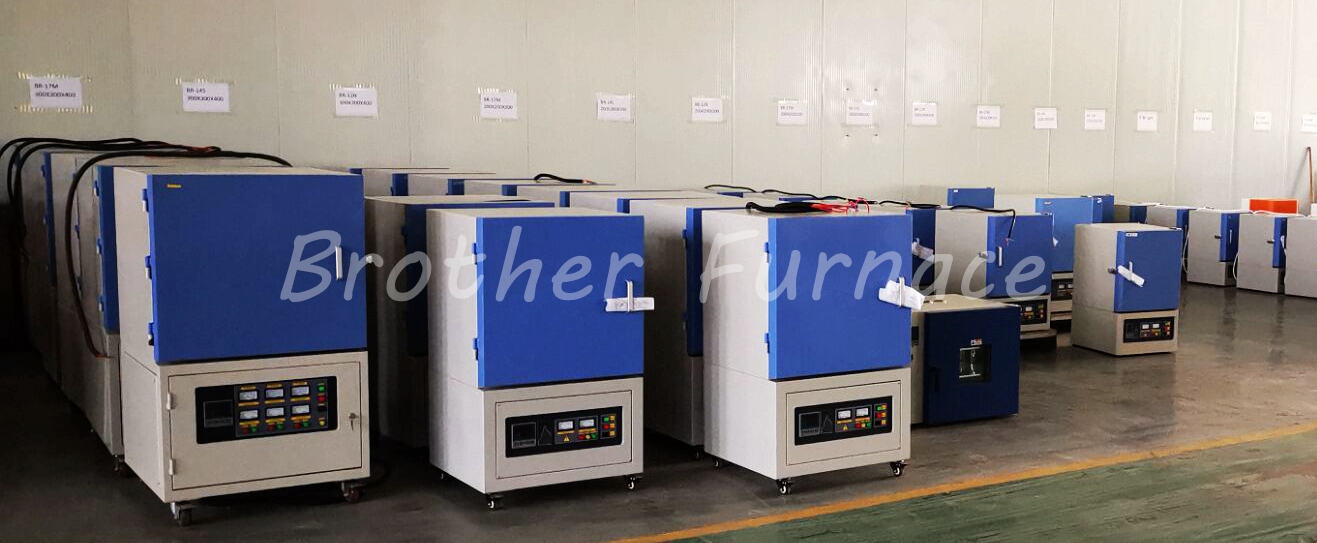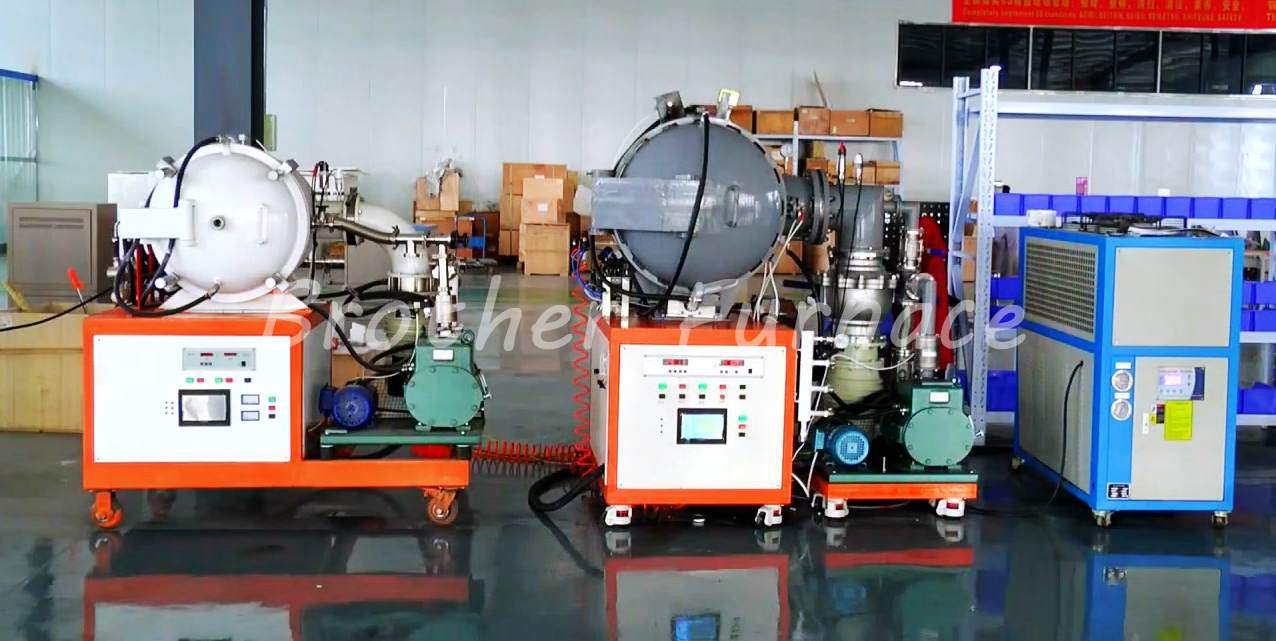 brother furnace factory 220902-2
brother furnace factory-muffle furnace
brother furnace factory tube furnace
Zhengzhou Brother Furnace Co., Ltd
Brother furnace is the leading manufacturer of lab furnaces, industrial furnaces, and heating elements in China. As a manufacturer with more than 20 years of experience in thermal engineering, Brother Furnace offers a wide and deep range of furnaces worldwide. Satisfied customers in more than 30 countries offer proof of our commitment to excellent design, quality, and cost-effectiveness.
COMPANY HISTORY
1998 Brother furnace was founded.  In the beginning, we just produced SiC heating elements and MoSi2 heating elements.
2002 With our plenty of experience in heating elements and knowledge of furnaces, we start to produce furnaces. Quickly, our furnaces become popular in the domestic market. More and more laboratories and universities order our furnaces.
2006 For the first time, we sold our furnace to overseas customers.
2008 We joined Alibaba.com and got more and more overseas orders.
2012 We obtained a CE certificate for our furnace and start offering OEM service for our USA agent.
2014 We developed a new dental furnace: T-Bright for sintering zirconia for the dental lab, which is very welcomed in both domestic and overseas markets. And we start offering OEM service for our Korean agent.
2015 We updated our dental zirconia sintering furnace for better performance, moved into a new big office, recruited more staff, expanded production.
2017 Our new big factory in Jiaozuo, China was completed and put into operation.
2021 A new office building in Jiaozuo was constructed.
2022 Keep on going!
COMPANY SERVICE
Complete production line: Brother Furance owns 5 workshops including metal plate, painting, MoSi2 heating element, chamber carve, furnace assembling & QC.
Fast delivery: Around 600 standard models in stock and have the ability to finish the production of furnace shell, chamber, and heating element in a quick time. The delivery time of the standard model takes 3 days and the customizable model takes 15 days.
Stable quality: Has a professional quality control department, IQC for raw material testing; QC for the testing of products before packing.
Professional Technical Team
Brother Furnace owns a production technical team for mechanical design, electrical automation control, and thermal technology, we are able to provide the best solution according to customer requirement.
Our talented and experienced engineers have created many special furnaces. Whether your project involves a muffle furnace with multi lifting bottom, or a tube furnace need to tilt and rotary, or a vacuum furnace with high vacuum, or other special requirements like the up door open, downside door open, customized size to fit your worksite, etc., we will help you create a furnace that you will absolutely love.
CERTIFICATE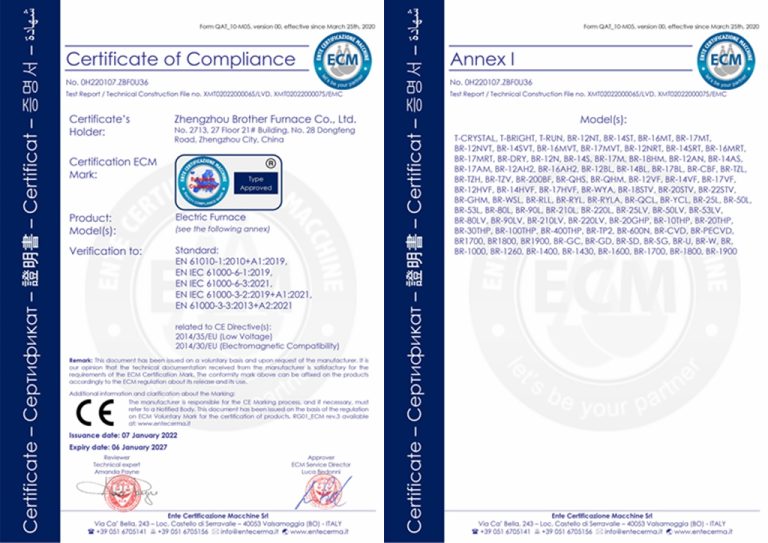 All our furnaces are CE certified.