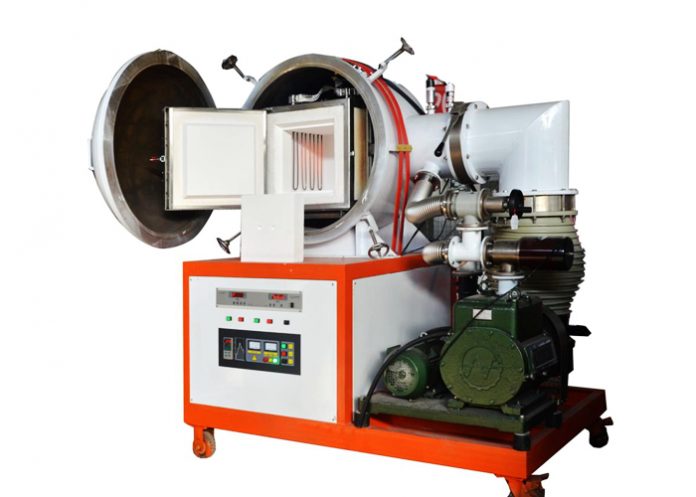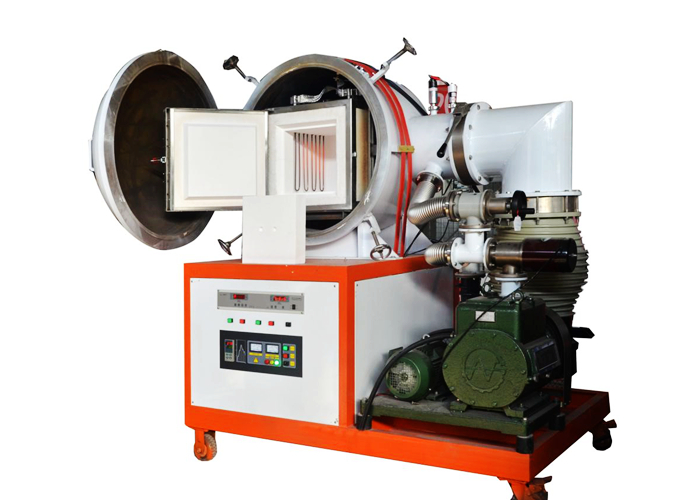 High Temperature Lab Vacuum Furnace, 2200℃ Max. High Vacuum Heat Treatment Furnace.
This high temperature Vacuum Furnace is cost-effective. Max. vacuum 7×10-4Pa. Excellent uniformity, precise control for vacuum sintering, brazing, and hardening, etc. It is used for ceramic materials, ceramic-metal composites, refractory metals, and alloy materials, as well as vacuum brazing of alloy tools and superhard materials.
High Temperature Vacuum Furnace Applications:
Vacuum heat treatment – hardening, tempering, and annealing

Vacuum brazing

Sintering

Degassing
Advantages of High Temperature Vacuum Furnace:
No surface oxidation or discoloration

Minimal distortion

Flux free brazing

Repeatable quality

Clean, safe, quiet and efficient
All our vacuum furnaces can be used with either an inert gas or a reactive gas. The majority of products in our vacuum furnace range are available with either ceramic fiber, molybdenum, or graphite insulation. On request, a furnace with a graphite insulation chamber can be configured to safely operate at up to 2200°C.
3 types of Furnace Chamber for optional

Vacuum System: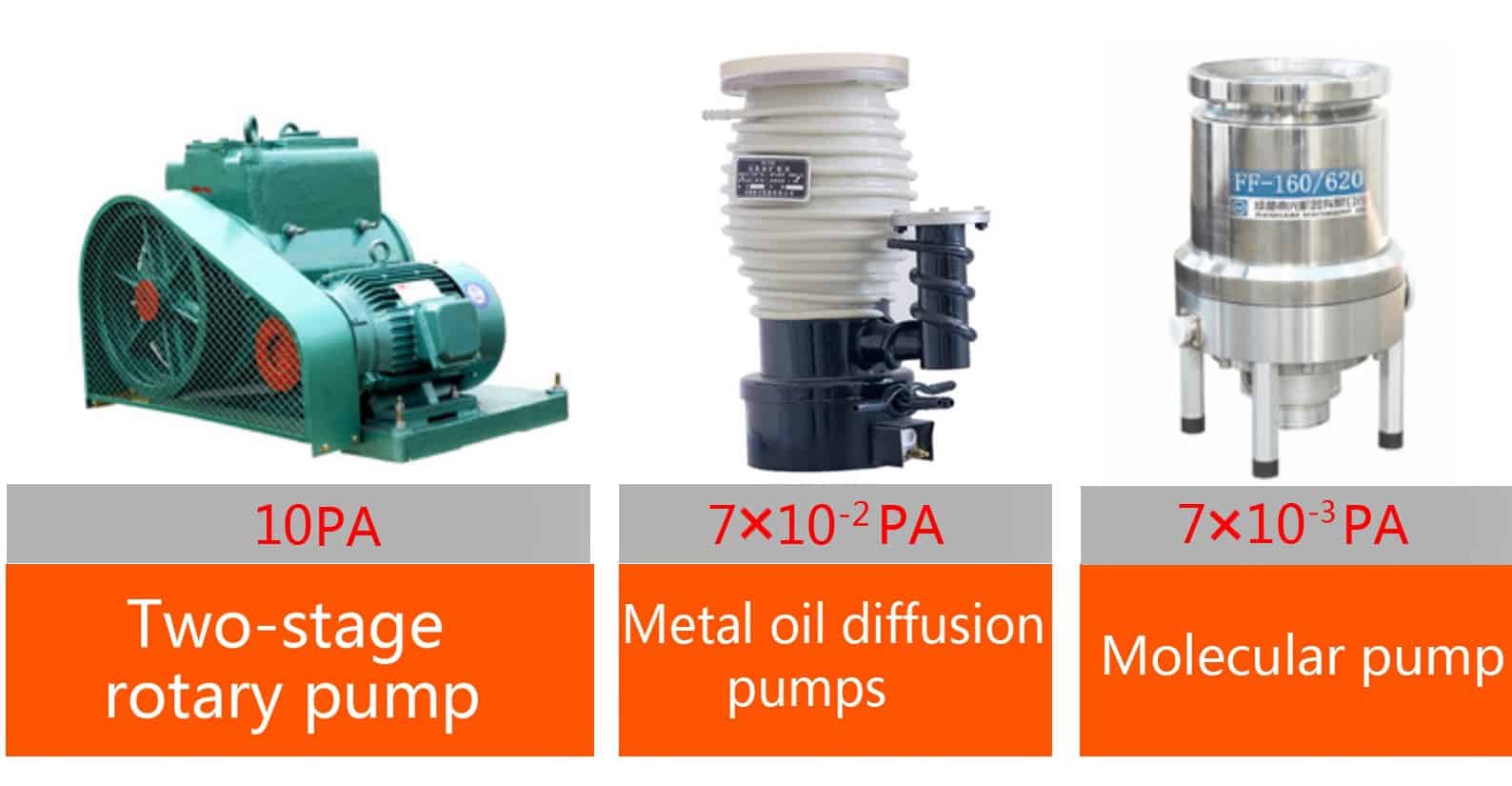 High Temperature Vacuum Furnace on Customers Site: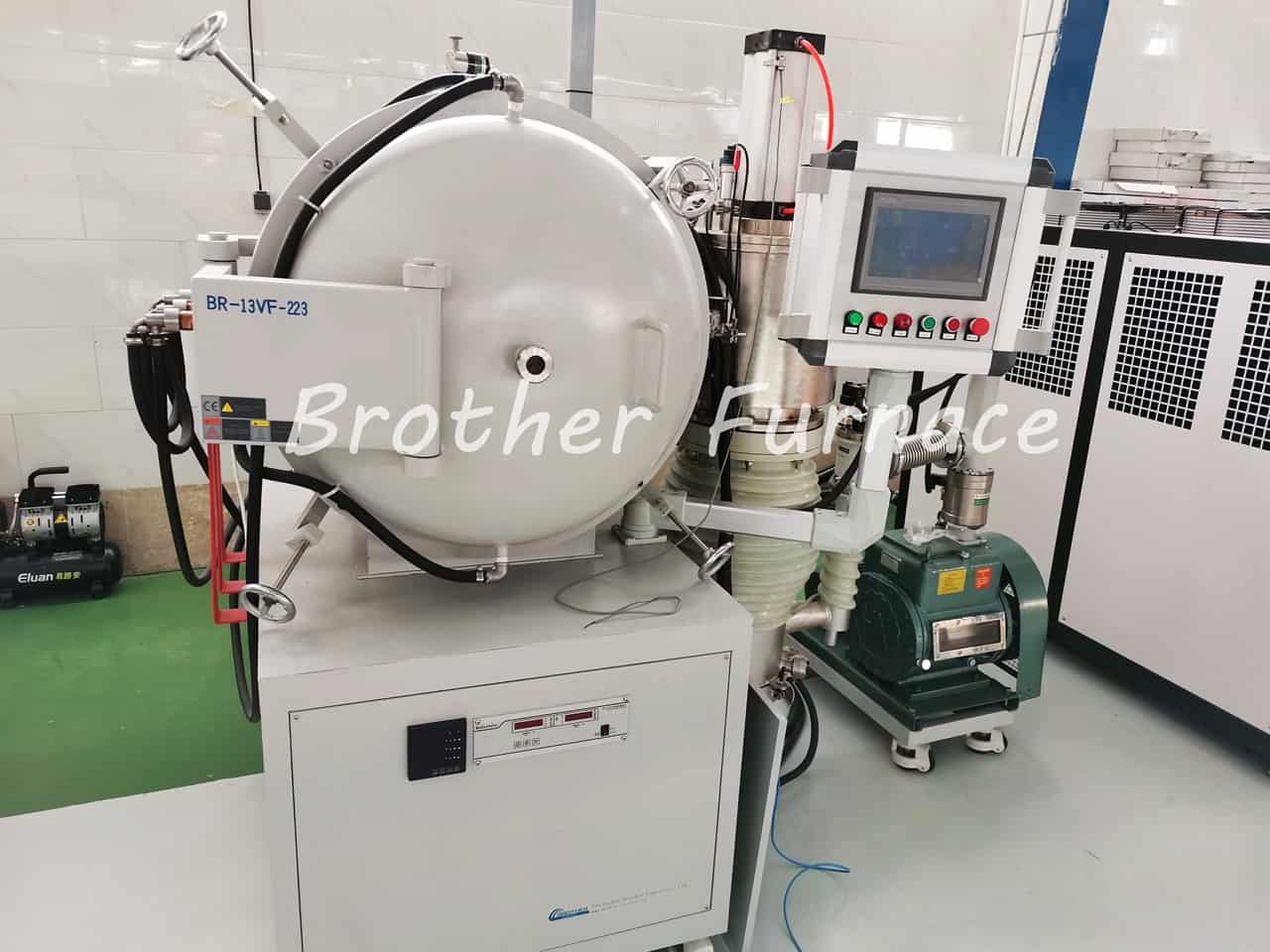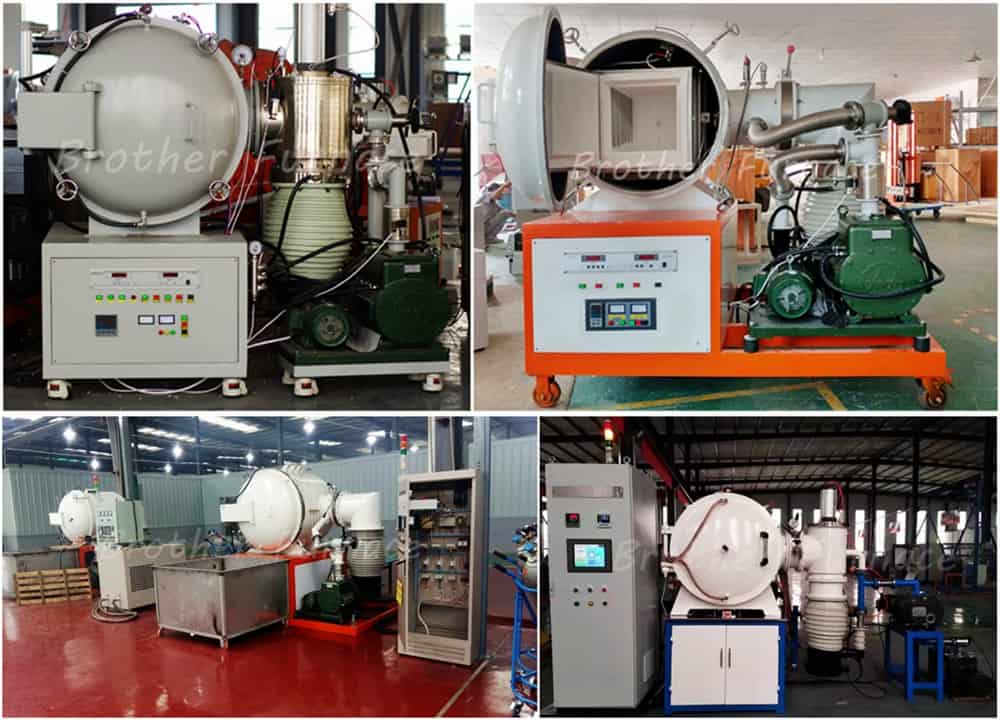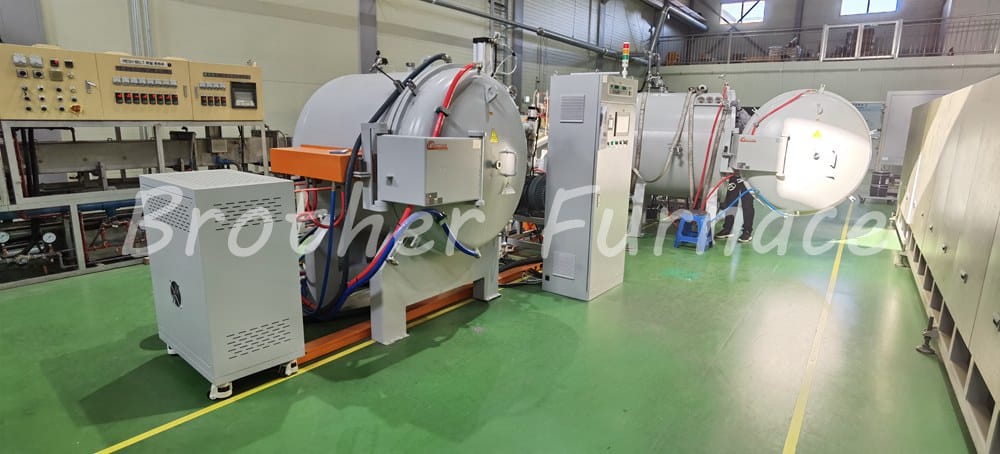 Ⅰ. Technical Specifications

Working temperature
1200℃ (Heating wires)

1350℃ (Molybdenum strap heaters )

1600℃ (MoSi heating elements)

2200℃ (Graphite heating element)

Furnace chamber insulation
1200℃ (Ceramic fiber board)

1350℃ (Molybdenum sheets and Stainless steel sheets )

1600℃ (Ceramic fiber board)

2200℃ (Carbon felt)

Furnace structure
●Double layers Carbon steel casing with water cooling system to ensure the surface below 30℃

● Furnace door inside is polished stainless steel

Working voltage
380V  50HZ  3P   (or according to your standard)
Max. power
5KW–180KW
Temperature controlling
●  PLC or PID automatic control via SCR (Silicon Controlled Rectifier) power control with phase angle fired, current limiting resistor.
●  51 programmable segments for precise control of heating rate, cooling rate and dwell time.
●  Built in PID Auto-Tune function with overheating & thermocouple broken protection.
●  Over temperature protection and alarm allows for operation without an attendant.

Optional of temperature controlling
●  Software (Furnace can be operated by PC by installing a control software )
●  Touch screen temperature controller
Temperature accuracy
±1℃
Heating rate
Heating rate<20 ℃/min
Thermocouple
1200℃ (S type)

1350℃ (S type)

1600℃ (B type)

2200℃ (W-Re type)

Maximum vacuum
7×10-4Pa
Vacuum pump
● 10Pa with Double stages rotary pump

● 7×10-1Pa with Mechanical pump and Roots pump

●7×10-3Pa with Mechanical pump and Diffusion pump

●7×10-4Pa with Mechanical pump and Molecular pump

Warranty
●  One year limited warranty with lifetime support. (Consumable parts such as heating elements and crucibles are not covered by the warranty, please order the replacement at related products)
●  ATTENTION: Any damages caused by the use of corrosive and acidic gases are not under the coverage of One Year Limited Warranty.
Certifications
CE

Ⅱ. Application Notes

Using Attentions
●  Cooling rate shall also not exceed 5 ℃ /min.
●  Toxic or explosive gases are not recommended for use with this furnace without necessary safety controls and supervision.
●  Small cracks may appear on the surface of the refractory ceramics over extended use.
Furnace Standard Size as below: (other sizes can be customized)
Heating Wires High Temperature Vacuum Furnace up to 1200℃
Model
Max Temp.
Chamber size
(WxHxD)
Heating element
Capacity

(L)

Power

(KW)

Vacuum
BR-12HVF-1
1200
100*100*100
Resistance wire
1
1.2
7*10-3Pa
BR-12HVF-5
1200
150*150*200
Resistance wire
4.5
3.5
7*10-3Pa
BR-12HVF-12
1200
200*200*300
Resistance wire
12
5
7*10-3Pa
BR-12HVF-36
1200
300*300*400
Resistance wire
36
12
7*10-3Pa
BR-12HVF-64
1200
400*400*500
Resistance wire
80
18
7*10-3Pa
BR-12HVF-125
1200
500*500*700
Resistance wire
175
30
7*10-3Pa
BR-12HVF-216
1200
600*600*900
Resistance wire
324
50
7*10-3Pa
Molybdenum Foil High Temperature Vacuum Furnace up to 1350℃
Model

Chamber size

Temp.

Power(KW)

Voltage

Max.Vacuum

BR-QHM-223

200*200*300

1350℃

42

380V

7×10-4 Pa

BR-QHM-334

300*300*400

1350℃

72

380V

BR-QHM-446

400*400*600

1350℃

120

380V

BR-QHM-557

500*500*700

1350℃

160

380V

BR-QHM-669

600*600*900

1350℃

225

380V
MoSi2 Heater High Temperature Vacuum Furnace up to 1700℃
Model

Max Temp.

(℃)

Chamber size
(WxHxD) (mm)

Heating element

Capacity
(L)

Power
(KW)

Max.

Vacuum

BR-17VF-1

1700

100*100*100

MoSi2 heater

1

1.5

7×10-3 Pa

(7×10-5 mbar)

BR-17VF-5

1700

150*150*200

MoSi2 heater

4.5

5

BR-17VF-12

1700

200*200*300

MoSi2 heater

12

8

BR-17VF-36

1700

300*300*400

MoSi2 heater

36

12

BR-17VF-80

1700

400*400*500

MoSi2 heater

80

30

BR-17VF-175

1700

500*500*700

MoSi2 heater

175

45

BR-17VF-324

1700

600*600*900

MoSi2 heater

324

66
High Temperature Graphite Vacuum Furnace up to 2200℃
Model

Heating Zone

(Dia.* Height)

Temperature

Power

Voltage

Max. Vacuum

BR-22STV-20

Φ80×100mm

2200℃

20kW

380V

7×10-3 Pa

(7×10-5 mbar)

BR-22STV-25

Φ90×120mm

2200℃

25kW

380V

BR-22STV-40

Φ140×160mm

2200℃

40kW

380V

BR-22STV-50

Φ160×200mm

2200℃

50kW

380V

BR-22STV-60

Φ260×270mm

2200℃

60kW

380V

BR-22STV-100

Φ320×320mm

2200℃

100kW

380V
More Vacuum Furnace: