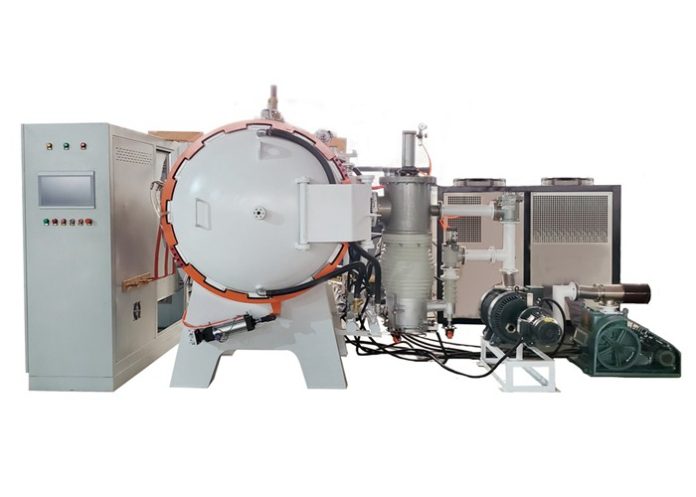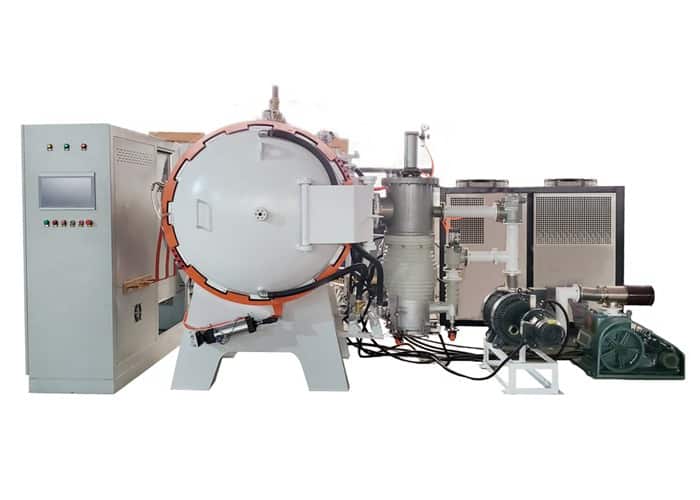 Vacuum Gas Quenching Furnace for quenching high-speed tool steel, measuring vacuum hardening and cutting steel, tool steel, and other alloy steel.
Brother vacuum gas quenching furnace is made up of a furnace shell, graphite heating chamber, vacuum system, and cooling system. The heating chamber material is graphite felt. The furnace includes the Vertical type and Horizontal type, and blowing methods includes circular blowing and up-down blowing. This furnace can be equipped with a hot stirring fan for low-temperature stirring (Optional: Stirring fan) and can be vented at any temperature (Optional: valve heat exchanger).
This furnace is widely used in aerospace/aviation, weapons, automobiles, electronics, machinery industry, and other fields, and can be used for heating treatment of annealing, tempering, quenching, brazing, etc.
Vacuum gas quenching furnace video
Vacuum gas quenching furnace f

eatures
The heating chamber is composed of a graphite heater, graphite soft felt, and hard felt, the max temperature is 1320℃.
The multiserial graphite spray nozzle is located inside the heating chamber along with the induction inwall. The gas uniform was sprayed from the spray nozzle during gas quenching.
The material platform is composed of graphite support, hearth, and Al2O3 sticker. This structure will prevent the adhesion between the platform and hearth during high temperatures.
Gas cooling system: which is composed of a high-press wheel blower, multistage high-efficient copper heat exchanger, and duct deflector. Filling high purity N2 or Ar during gas cooling, spray to the workpiece through duct deflector to achieve workpiece uniform cooling.
The gas cooling pressure is adjustable from 1-10 bar.
Max cooling rate: from 1200℃ to 300℃ less than 5min.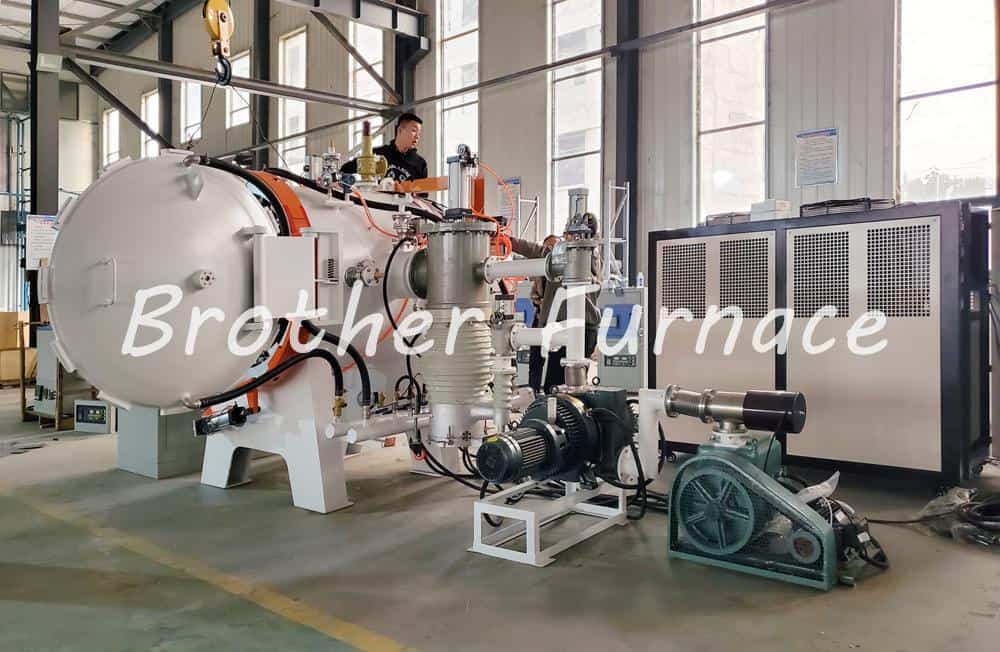 Vacuum Gas Quenching Furnace Technical Specifications

Furnace structure
Single chamber, horizontal
Furnace door closing mode
Fast tighting by hinge and gear ring, pneumatic drving
Chamber size
450x300x300mm(L*W*H)
Max loading capacity
80kg (Including tooling) (other sizes can be customized)
Max temperature
1320 ℃
The working temperature in a vacuum
500-1250℃
Vacuum parameters
● Ultimate vacuum level 4×10-1Pa

● Working vacuum level 4Pa

● Pressure rise rate (Complete drying): ≤3Pa/h

● Pumping speed (To working vacuum): ≤20 min

● Partial pressure range: 10-800Pa

● Max inner pressure  (Absolute pressure): ≤6 bar

Cooling parameters
● Cooling speed (1200℃ to 300℃, 6bar, ≦700KG):5mins

● Air tube (18 pcs main,6 pcs small), material: seamless tube

● Heat exchanger: red copper, finned tube

● Heat exchanger water feeding pattern: back in, front out

Input voltage
380V 3P, 50Hz
Total power
125KW
Rated heating power
80KW
Cooling fan power
45kW
Cooling water
The temperature of the cooling water inlet: 20-32℃

The pressure of cooling water: 0.2-0.3MPa

Total weight
Approx 3 tons
Floor area
Approx 20m3
Cooling gas
N2/Ar, purity over 99.99%
Compressed air pressure
0.4-0.6MPa
Control system
● Temp control mode: Programmable auto single-zone

temperature control

● Control mode: Full-automatic/Manual

● Cooling mode: air cooling/natural cooling
Other sizes can be customized.
Contact us for more details like:
Furnace Body
Vacuum System
Heating System
Cooling System
Auxiliary System
Control System
We can also make some special designs according to your requirements.
Vacuum gas quenching furnace standard model:
Model
Chamber size(mm)
Max.Temp
(℃)
Capacity
(kgs)
Power
(kW)
Ultimate vacuum
BR-QCL-334
300*300*450
1320
80
125
4×10^(-1)
BR-QCL-446
400*400*600
1320
200
145
4×10^(-1)
BR-QCL-557
500*500*700
1320
300
190
4×10^(-1)
BR-QCL-669
600*600*900
1320
500
282
4×10^(-1)
More Vacuum Furnace:
Follow us on Facebook