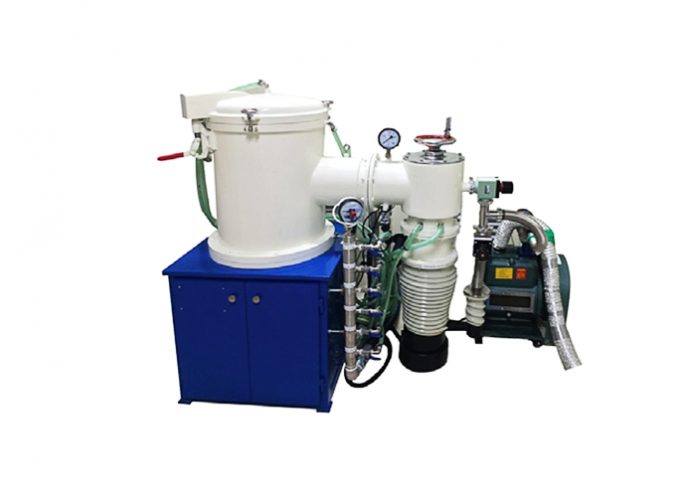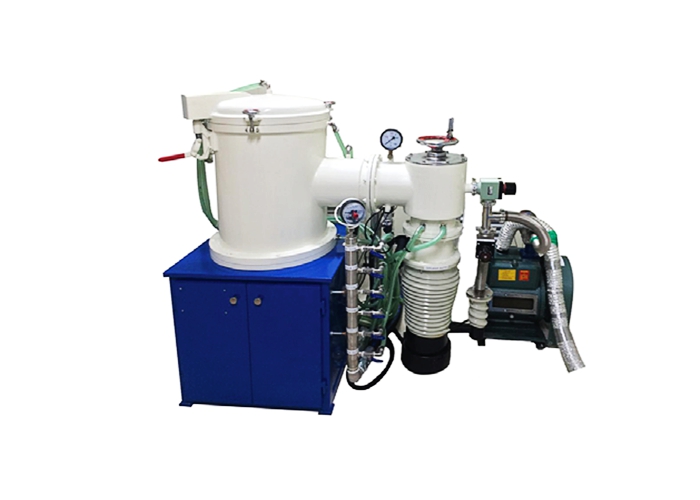 Graphite Vacuum Furnace Vertical Type
This Vacuum Furnace is periodic working, adopt graphite tube as heating elements, the working chamber is round and vertical, mainly used for sintering metal material, non-metal material in vacuum or protective atmosphere environment can also be used for sintering and purification of optical material.
Graphite heating element, max. temperature can be 2200℃.
Furnace shell inner layer is stainless steel, the outer layer is carbon steel, double layers water-cooling structure.
Furnace shell has an observation hole, can see the heating situation in the chamber. Adopt a W-Re thermocouple and infrared thermometer to measure temperature, thermocouple goes in and out automatically.
Technical Parameters
MAX. VACUUM:
0.0667Pa
MAX. TEMPERATURE:
2200℃
CAPACITY:
12 ~ 324L
FURNACE CHAMBER:
Graphite Felt
HEATING ELEMENT:
Graphite
OBSERVATION HOLE:
Yes
CONTROL:
PLC
THERMOCOUPLE:
W-Re Thermocouple
MAX. HEATING RATE:
20°C /min
TEMPERATURE ACCURACY:
±1℃
TEMPERATURE UNIFORMITY:
±5℃
Model
Heating Zone

(Dia.* Height)

Temperature
Power
Voltage
Vacuum
BR-22STV-20
Φ80×100mm
2200℃
20kW
380V

6.67×10-3Pa

BR-22STV-25
Φ90×120mm
2200℃
25kW
380V
BR-22STV-40
Φ140×160mm
2200℃
40kW
380V
BR-22STV-50
Φ160×200mm
2200℃
50kW
380V
BR-22STV-60
Φ260×270mm
2200℃
60kW
380V
BR-22STV-100
Φ320×320mm
2200℃
100kW
380V