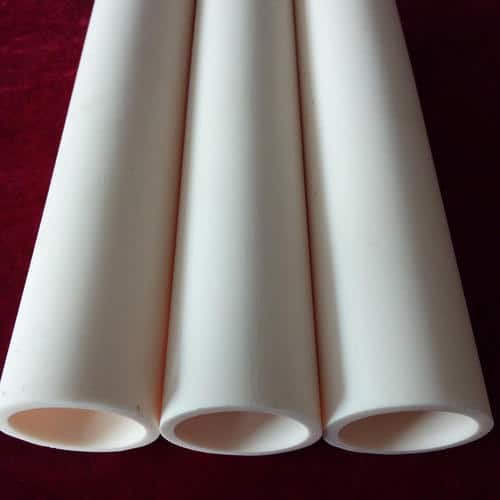 High Purity Alumina Tube, 99.6% Al2O3 Ceramic Tube
High purity alumina tubes can withstand very high temperatures under reducing, inert or high vacuum conditions. They remain good chemical resistance under high temperatures and have excellent wear and abrasion resistance. 99.6% Alumina tube can withstand up to 1800℃.
Our high purity alumina (Al2O3 content > 99%) ceramics are purpose-built to perform across a wide range of high-temperature applications. Our high purity alumina shows considerable resistance to chemical attack due to the lack of glassy phases that tend to determine corrosion resistance.
Alumina tubes can be used in a multitude of applications include:
Turbine casting supports
Surgical devices
Knife sharpeners
Wafer processing components
Ceramic insulators
Vacuum devices
High-power resistor
Thermocouple components
Protection tubes
Igniter tubes
Thermostats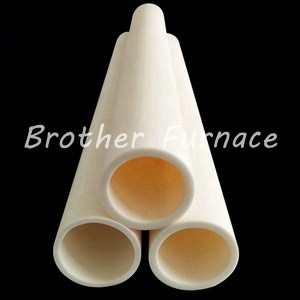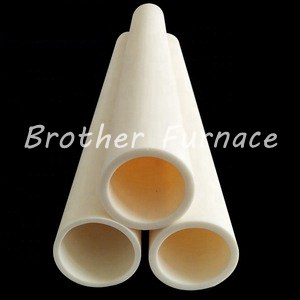 Alumina Tube Features
Alumina purity: 99.6%
Color: Ivory
Sintering temperature: 1810℃
Max. working temperature: 1800℃
Sag Temp. Unsupported Tube: 1600℃
Chemical
Composition
(%)
Al2O3
>99.6
SiO2
<0.1
Fe2O3
<0.05
R2O
<0.1
Alumina Tube Standard size
OD x ID x Length (mm)
28 x 22 x 200-1500mm
30 x 24 x 200-1500mm
32 x 26 x 200-1500mm
35 x 28 x 200-1500mm
40 x 30 x 200-1500mm
50 x 40 x 200-1500mm
60 x 50 x 200-1500mm
70 x 60 x 200-1500mm
80 x 70 x 200-1500mm
90 x 80 x 200-1500mm
100 x 90 x 200-1500mm
120 x 110 x 200-1500mm
*Other sizes can be produced according to your requirement.
Note: Alumina products are sensitive to thermal shock. Try to warm up the furnace chamber slowly. A heating rate between 150℃~300℃/hour is recommended for the first 1-1.5 hours so that the alumina products can be evenly heated to reduce the impact of thermal shock.
See our High-Temperature Furnace:
Follow us on Facebook