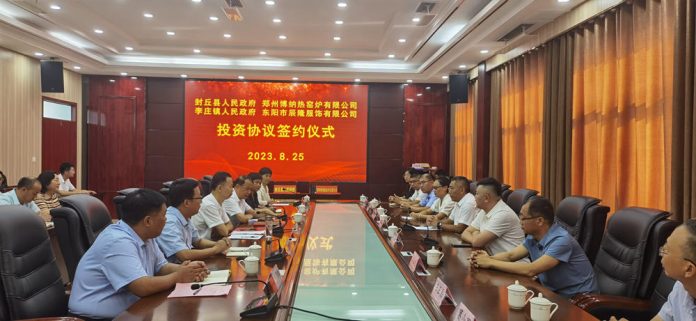 As a leading player in the industry, We're pleased to announce today that Brother Furnace has officially signed an investment agreement with the Fengqiu County People's Government. This landmark deal signifies a new chapter in the company's growth and underlines its commitment to fostering local economic development.
The agreement marks the beginning of a strategic partnership aimed at leveraging the unique strengths of both Brother Furnace and Fengqiu County to accelerate development and create new opportunities for prosperity.
This is a significant milestone for Brother Furnace. We are excited about the prospects this partnership brings and are committed to contributing to the economic growth and development of Fengqiu County. Brother Furnace will invest in projects contributing to the local economy, creating jobs, and enhancing the community's quality of life.
Follow us on Facebook