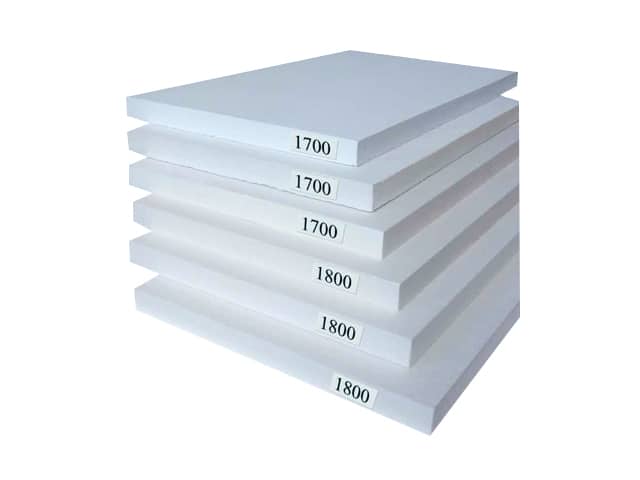 High Density Ceramic Fiber Board, Ceramic fiber Furnace Chamber
Brother ceramic fiberboard is made of high purity alumina fibrous and alumina powder, to be formed and fired in special equipment with the advanced patent process, can withstand temperature up to 1800 Celsius.
Features:
Max.temperature: 1800℃
Density: 320-600kg/m3
Color: white
Low thermal conductivity and less shrinkage
Excellent mechanism and structure strength
Smooth surface.
Average thickness and density.
Excellent mechanism and structural strength.
Low thermal conductivity and less shrinkage Super light weight.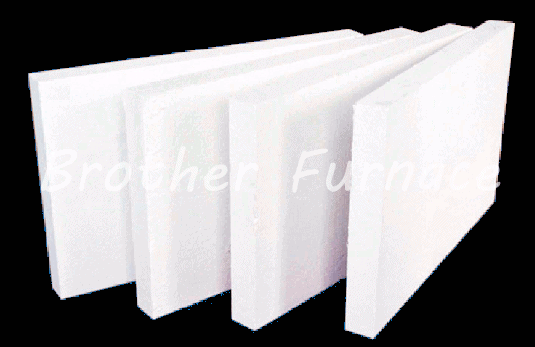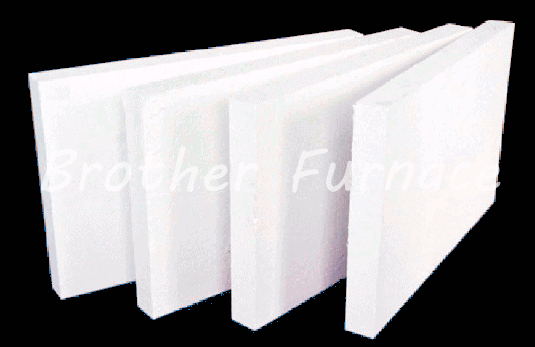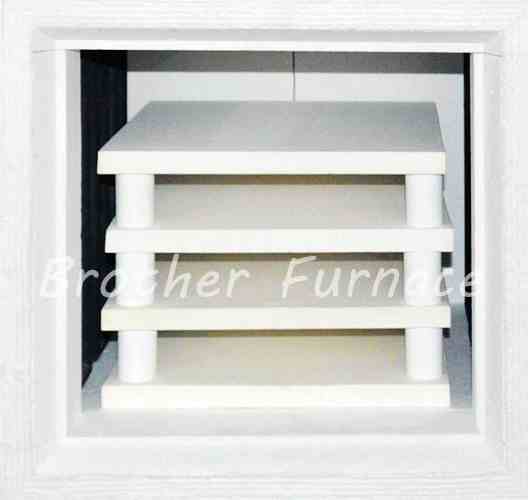 Ceramic Fiber Board Types:
Type
BR-1000
BR-1260
BR-1400
BR-1600
BR-1700
BR-1800
Classification temperature
1000
1260
1400
1600
1700
1800
density (Kg/m3)
200-600
200-600
200-600
200-600
350-600
350-600
Line change(.CX24hS)
1.3
(900.C)
1.1
(1100.C)
1.6
(1200.C)
<2.0
(1400.C)
<2.0
(1500.C)
<2.0
(1600.C)
compressive strength
0.5
0.5
0.5
0.3
0.3
0.3
Ceramic Fiber Board Physical Character:
Density (Kg/m3)
400
Strength to resist bending (MPa,25.C)
0.72
Linear shrinkage rate % (1600 .Cx8hrs)
0.13(1.7)*
Expansion rate at % (600℃)
0.28
Average modulus of linear expansion (x10-6/K)
1.77
Thermal conductivity rate GHP[W/(mK)]
400.C
0.147
600.C
0.186
800.C
0.236
1000.C
0.296
Chemical composition
AL2O3:87% SiO2:13%
Application
Character
Product applying
High-temperature steady
Verity high-temperature industrial furnace
backing heat insulation
low heat conductivity
Ceramics kiln, mechanic and metallurgy heating furnace, thermal treatment furnace and other industrial furnace and hot face internal lining
Low heating quantity High-temperature block-fire and flame-insulated
easy-mechanic processing
Kiln door, kiln car, and dilatation joint, insulation material, etc.
Tidy surface
Glass kiln insulation
Ceramic Fiber Board Standard Size
25x600x900mm
40x600x900mm
30x600x900mm
50x600x900mm
100x600x900mm
* Other size can be customizable.
See our other Furnace:
Follow us on Facebook