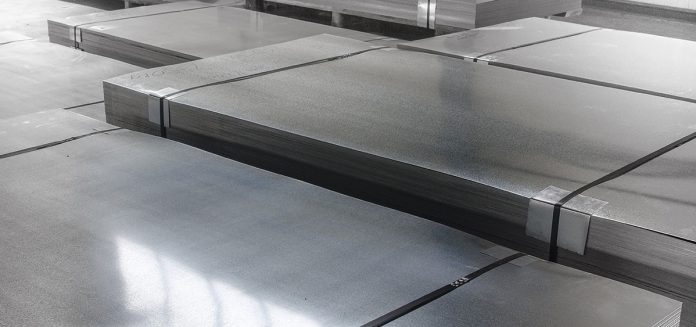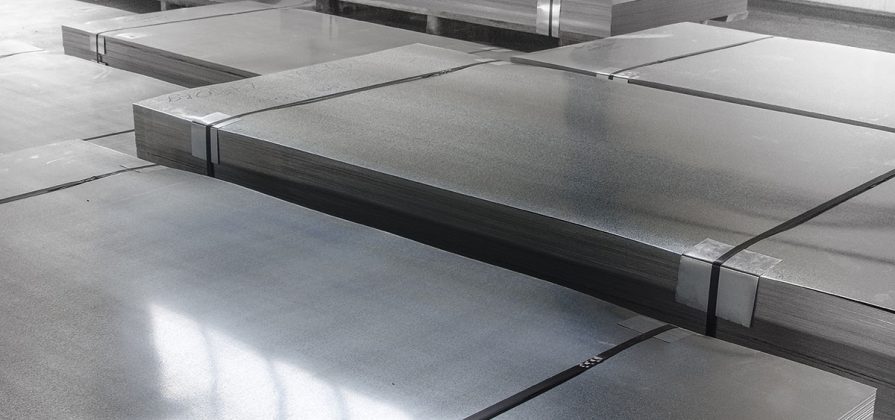 Pure Molybdenum Plate,Molybdenum Sheet
Molybdenum Plate and Molybdenum Sheet is made up of commercially pure molybdenum content. The material comprises more than 99.95% molybdenum. Molybdenum plates and sheets are the most common material chosen out of all the various molybdenum products. Many high temperature and electronic industries require molybdenum flat materials to produce furnace boats, hot zones, heat shielding, target materials etc.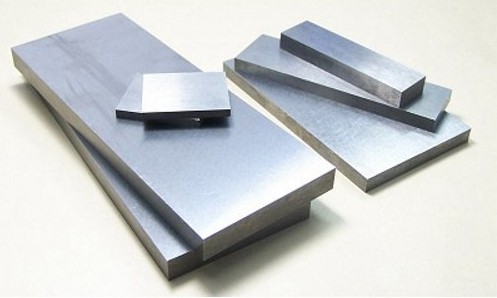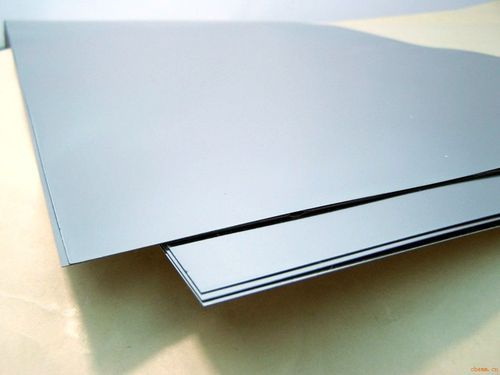 Molybdenum Properties
Molybdenum Physical Properties

Molybdenum Mechanical Properties

Density
0.369 lb/in3
10.3 gm/cm3
Tensile Strength
150 (1035) ksi (Mpa)-RT
Melting Point
4760 °F
2625 °C
75 (515) ksi (Mpa)-500°C
Thermal Conductivity
0.35 cal/cm2/cm°C/sec
25 (175) ksi (Mpa)-1000°C
Specific Heat
0.061 cal/gm/°C
Elongation
Thermal Expansion
4.9 micro-in/°C x 10-6
2.7 micro-in/°F x 10-6
Hardness
230 dph
Electrical Resistivity
5.17 microohm-cm
Modules of Elasticity
45000 ksi
Recrystalization Temp.
1100 °C
Molybdenum Applications
Vacuum furnace shieldings
Furnace heating elements
Thin Film Deposition
Furnace support frames
Boats for sapphire crystal furnaces and vacuum furnaces
Molybdenum sputtering targets for the vacuum coating and evaporation coating
Molybdenum Ion sources for ion implantation equipment
Heat Sinks
Molybdenum Properties
High Density: 10.3 g/cm³
High Melting Point: 2625°C (4760 °F)
Low Vapor Pressure
High Tensile Strength
Low Coefficient of Thermal Expansion
Low Electrical Resistivity
Good Machinability
High Absorption Capacity
High Elastic Modulus
We have realized that a high level of quality control of Molybdenum Plate and Molybdenum Sheet is an essential prerequisite in achieving high customer satisfaction. Therefore, we put a lot of emphasis on monitoring the quality of our products throughout both the manufacturing process and inspection stage. We can always ensure the high quality of our plates and sheets products. The quality received by our customer is guaranteed to have the required flatness, machinability, and formability.
Pure Molybdeum Plate

Thickness
0.120″ (3 mm) to 3″ (75 mm)
Width
Maximum 23″ (600 mm)
Length
Maximum 60″ (1500 mm)

Pure Molybdeum Sheet

Thickness
0.01″ (0.25 mm) to 0.12″ (3 mm)
Width
Maximum 30″ (750 mm)
Length
Maximum 470″ (12000 mm)
Surface
Ground, Chemical Cleaned, As rolled
Composition
Mo≥99.95%
Standard
ASTM B-386, Type 360, 361, 365
Molybdenum Plate And Sheet Standard Thickness
| | | | | | | | | |
| --- | --- | --- | --- | --- | --- | --- | --- | --- |
| Form | Size inch | Size mm | Size inch | Size mm | Size inch | Size mm | Size inch | Size mm |
| Plate/Sheet | 0.002 | 0.05 | 0.08 | 2.25 | 0.25 | 6.35 | 0.80 | 20 |
| Plate/Sheet | 0.004 | 0.10 | 0.09 | 2.30 | 0.27 | 6.86 | 1 | 25.4 |
| Plate/Sheet | 0.020 | 0.50 | 0.095 | 2.5 | 0.30 | 7.62 | 1.125 | 28.58 |
| Plate/Sheet | 0.030 | 0.75 | 0.10 | 2.54 | 0.32 | 7.95 | 1.175 | 30.15 |
| Plate/Sheet | 0.039 | 1.0 | 0.12 | 2.30 | 0.375 | 9.53 | 1.25 | 31.75 |
| Plate/Sheet | 0.050 | 1.25 | 0.125 | 3.175 | 0.395 | 10 | 1.375 | 34.93 |
| Plate/Sheet | 0.060 | 1.50 | 0.15 | 3.80 | 0.41 | 10.4 | 1.5 | 38.1 |
| Plate/Sheet | 0.068 | 1.75 | 0.16 | 4 | 0.5 | 12.7 | 1.75 | 44.45 |
| Plate/Sheet | 0.070 | 1.80 | 0.18 | 4.75 | 0.55 | 15.00 | 2 | 50.8 |
| Plate/Sheet | 0.075 | 1.90 | 0.19 | 5.0 | 0.625 | 15.88 | 2.5 | 63.5 |
| Plate/Sheet | 0.0787 | 2.0 | 0.2 | 5.08 | 0.75 | 19.05 | 3 | 76.2 |