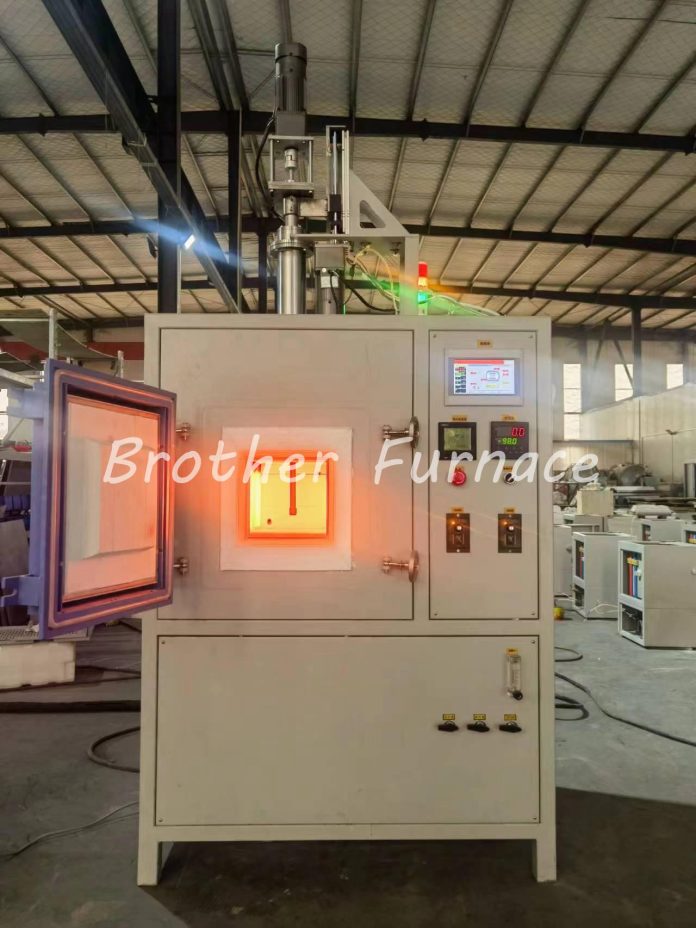 A new controlled atmosphere furnace with auto mixing system finished testing and is ready for delivery.
Details of this furnace:
Chamber size: 200x200x300mm (other sizes can be customized)
Max. Temp: 1800℃
Working Temp: 1700℃
Heating elements: Mosi2 Heating elements
Temperature control: PLC + touch screen
Temperature control accuracy:±1℃
Gas: inert gas like Nitrogen, Argon, etc.
Heating rate: 1-10℃/min
Max. Vacuum: -0.1Mpa
Thermocouple: B type
Auto mixing system: 5-30RPM
If you have any questions, please don't hesitate to contact us.
Learn more about our atmosphere furnace:
Follow us on Facebook