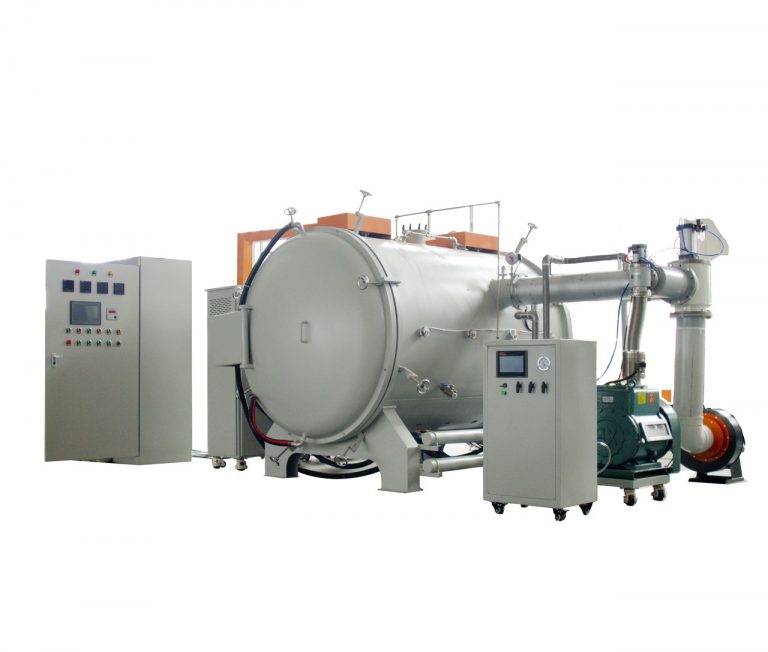 1700℃ DPF Sintering Furnace for Diesel Particulate Filters and Gasoline Particulate Filters
This 1700℃ electric DPF sintering furnace is a perfect vacuum sintering furnace for Diesel Particulate Filters (DPF) and Gasoline Particulate Filters (GPF) production. Low price, simple operation, excellent vacuum effect, good temperature field uniformity.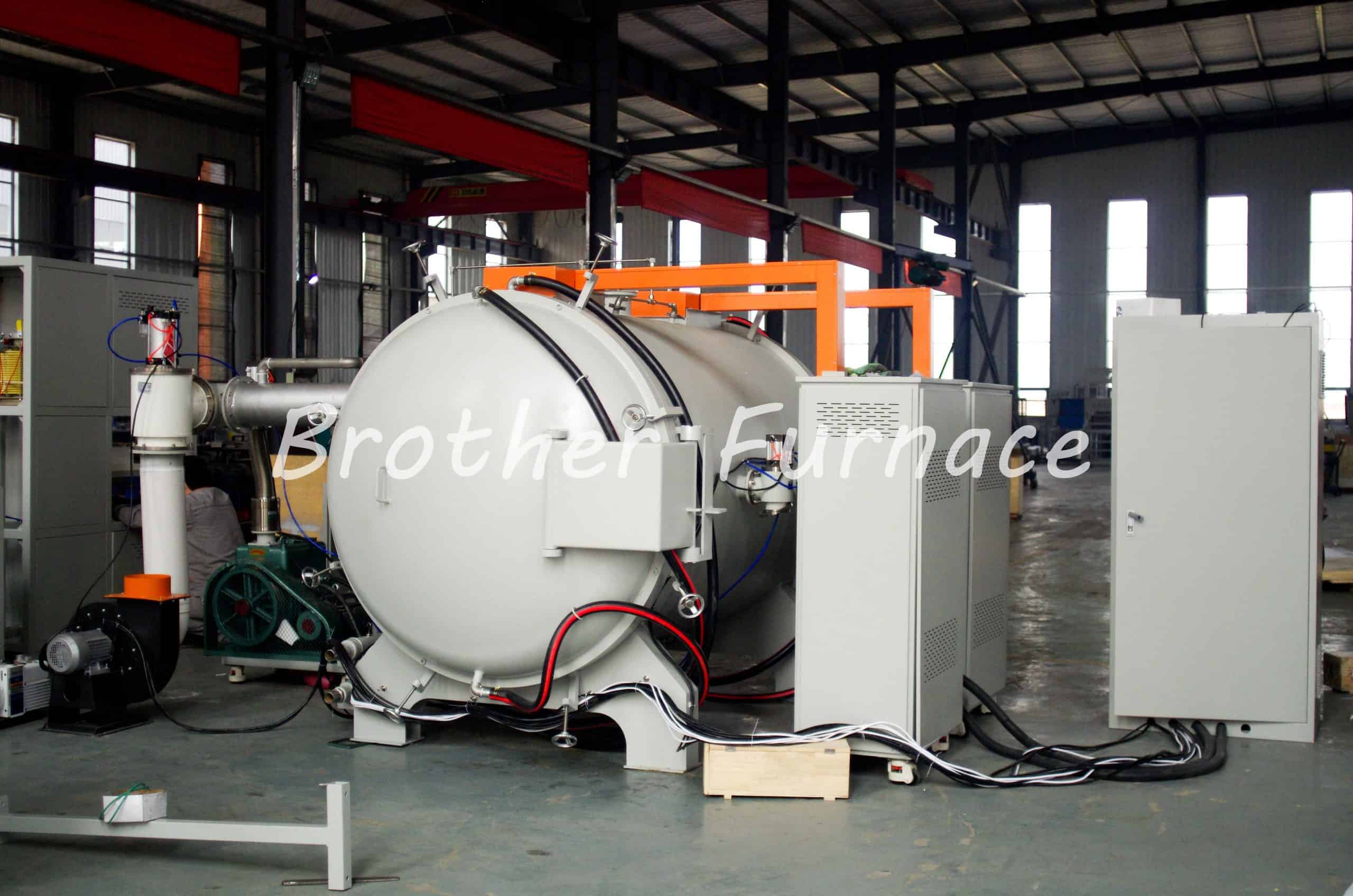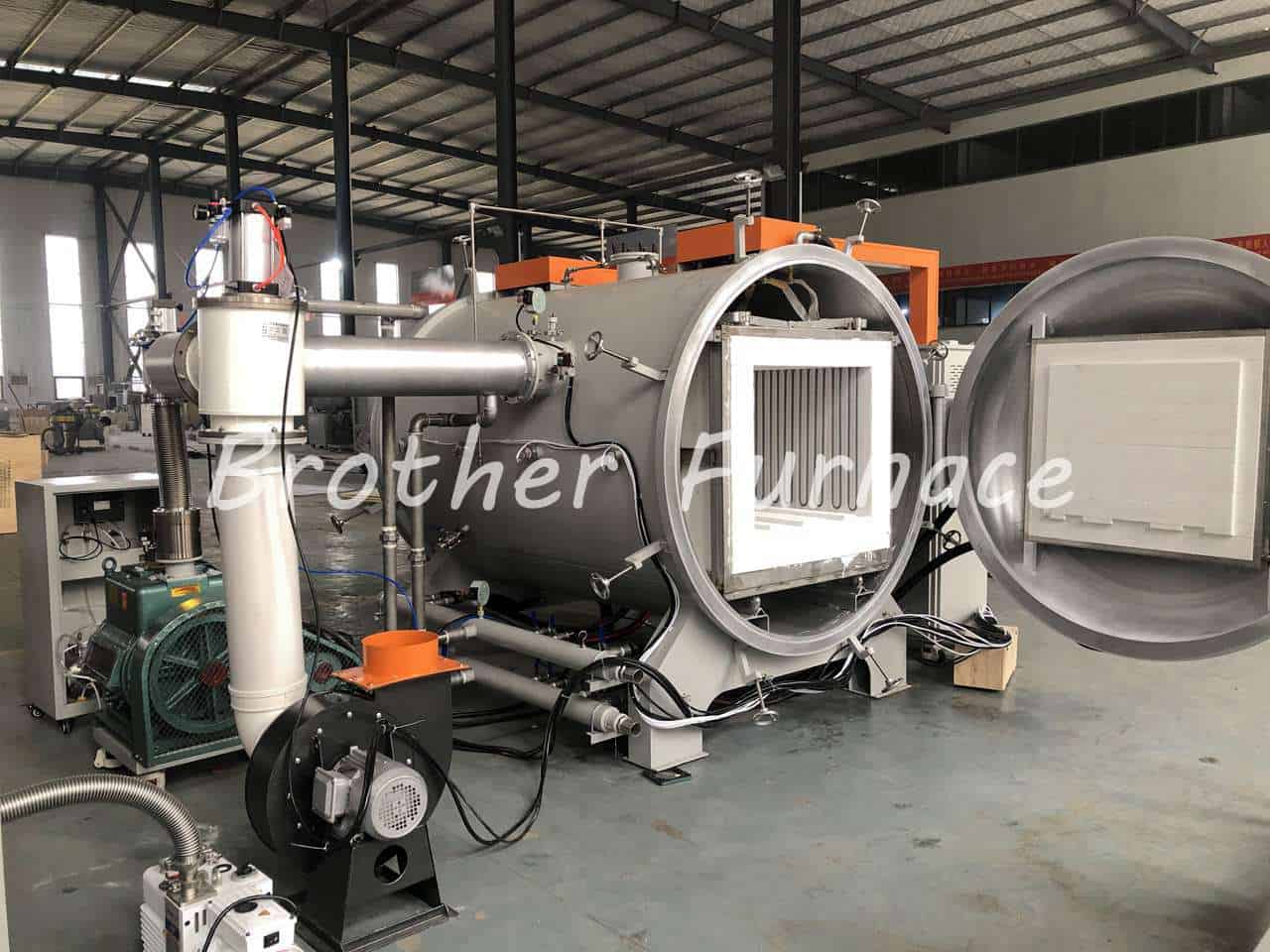 DPF Sintering Furnace Features
Vacuum up to 10Pa.
The Max. temperature: 1700 ℃
Quality MoSi2 Heating Elements.
Pneumatic vacuum valve, easy to operate.
Use alumina ceramic fiber furnace and resistance wire or silicon molybdenum rod heating. At the same time, the cost of the electric furnace is greatly reduced.
Cooling system to make sure furnace shell surface temperature 50 ℃ or less.
High strength carbon steel, external electrostatic spray, beautiful and generous.
50 programmable temperature meter PID adjustment.
Upper limit alarm, deviation alarm, automatic stop at the end of the program operation, no man on duty.
The Diesel Particulate Filters (DPF) and Gasoline Particulate Filters (GPF) products made by our vacuum furnace: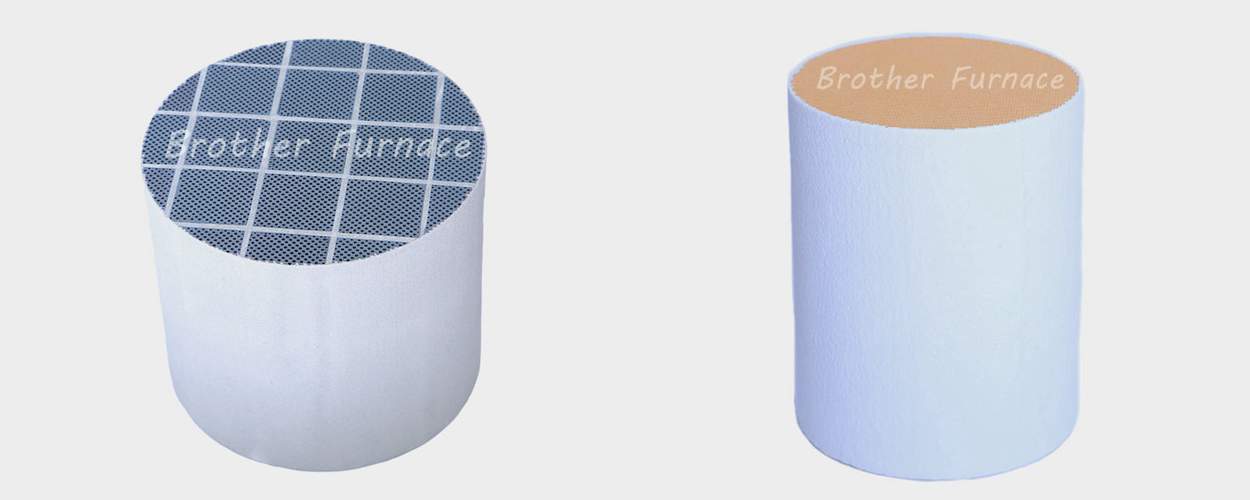 Vacuum Sintering Furnace for DPF (Diesel Particulate Filters) and GPF (Gasoline Particulate Filters) Technical Specifications
Technical Specifications

Chamber size

600x600x1500mm (Width * Height * Depth)  Can Be Customized

Max. temperature

1700 C (<2hour)

Working temperature

1600 C

● PID automatic control via SCR (Silicon Controlled Rectifier) power control with phase angle fired, current limiting resistor.

● 51 programmable segments for precise control of heating rate, cooling rate, and dwell time.

● Built-in PID Auto-Tune function with overheating & broken thermocouple broken protection.

● Over-temperature protection and alarm allows for operation without an attendant.

Temperature accuracy

±1C

Temperature Uniformity

±5C over 120mm @ 1600C

±3C over 80mm @ 1600C

Heating rate

0-20C /min

Thermocouple

B type

Heating element

Quality Mosi2 Heating Elements

Vacuum

10 Pa

Furnace Chamber

3 layers of ceramic fiber insulation materials

Furnace structure

Double layer steel casing with dual cooling fan, surface temperature below 60C

Furnace door

● Front-side open

● Power cutting off when furnace door open

Working voltage

380V, 50HZ/60HZ

Rated power

110 KW
Note: Other Chamber sizes can be customized.
More Vacuum Furnace:
Follow us on Facebook