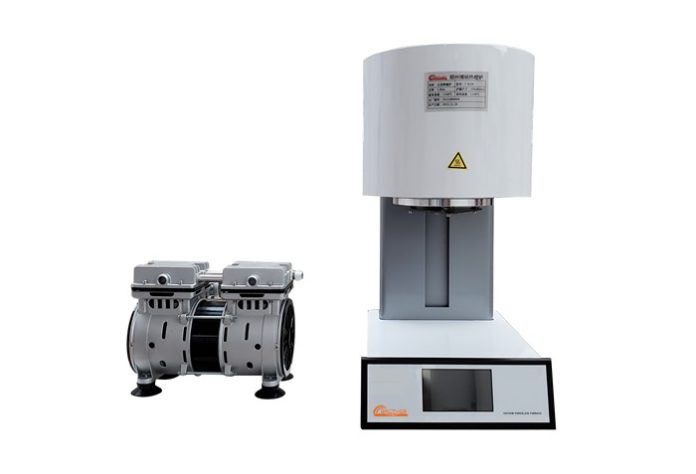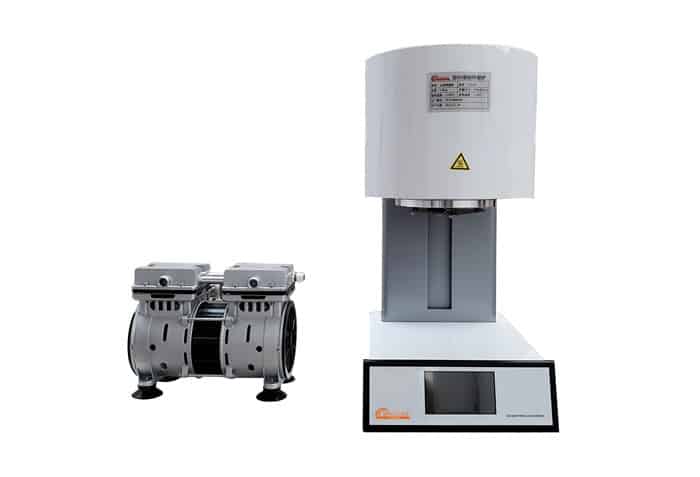 T-Run dental vacuum porcelain furnace with a vacuum pump
T-Run vacuum porcelain furnace applies auto lift and down the tray with non-oil vacuum pump design. It adopts high quality quartz tube as chamber and quality A1 resistance wire as heating element, make sure good uniformity of heating and good porcelain effect. It is suitable for all kinds of ceramic powder materials, such as Vita In-Ceramics, Shanghai Jade Crowns, etc.
Dental Vacuum Porcelain Furnace Features

1. Max temperature: 1200℃
2. Working temperature: 1100℃
3. Automatic program for heating, platform moving.
4. Touch screen LED panel which has been stored 100pcs porcelain programs
5. Quality A1 wire protected by a quartz tube, avoids the porcelain clung on the wire after a long time using.
6. This Dental Vacuum Porcelain Furnace is suitable for all kinds of porcelain cement (VITA In-Ceram®, etc).
7. Super anti-power jamming capabilities, can bear instantly to 94V-264V.
8. The high accuracy temperature controller can achieve +/-1℃. When 920℃ heat preservation.
9. The temperature has no obvious overshoot phenomenon.
10. Night heat preservation function, Power loss only 10W/H.
11. Simple operation, low noise, suitable for various factories, clinics, and hospital.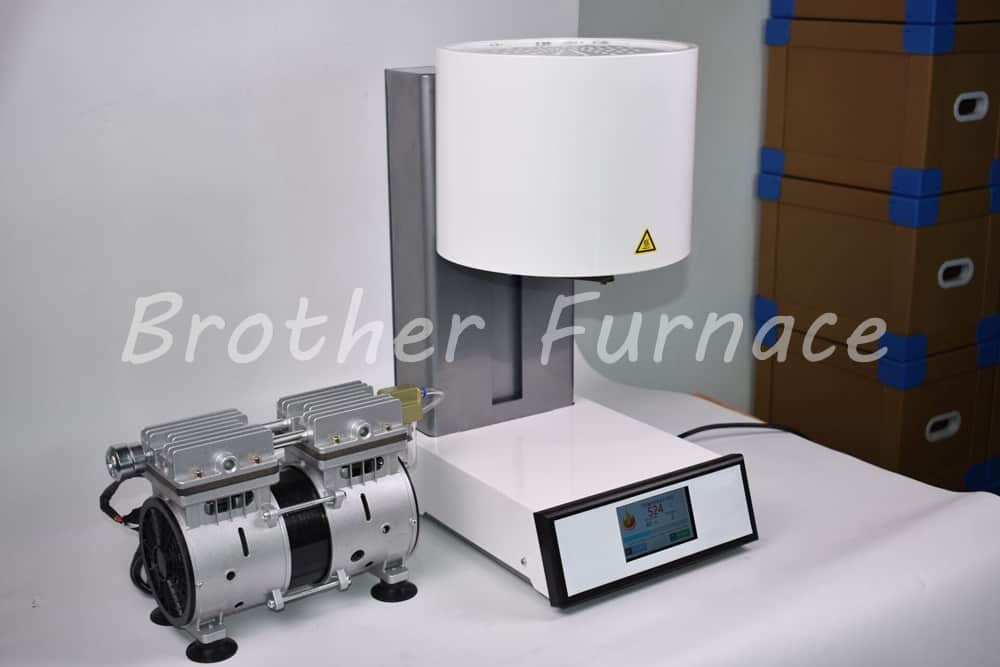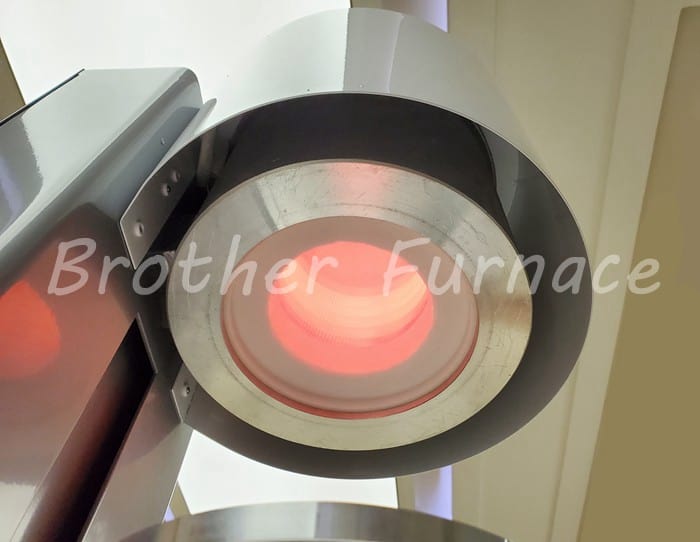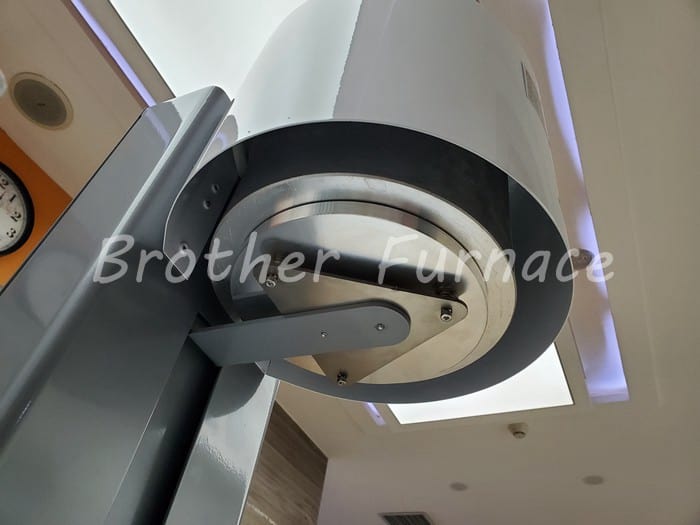 Dental Vacuum Porcelain Furnace Specification

Furnace construction
●  BR-1430 type high purity Japanese Imported ceramic fibre insulation (energy saving 40% and weight lighter about 30% than old furnace)

●  Vacuum line multi-layer filter structure design, guarantee the Dental Vacuum Porcelain Furnace stability and longevity of the related components.

Control type
LED touch screen control panel
Chamber Size
Dia100xH80mm
Power
1.6 KW
Voltage
AC 220V 50/60 Hz single phase (or according to your standard)
Max. Temperature
1200℃ (< 2 hours)
Continuous work temp.
0-1000℃ (can be good keeping warm at 920deg.c)
Max. Heating Rate
0-150℃ /min
Vacuum
-97KPa with oilless vacuum pump
Temperature controller
For this dental vacuum porcelain furnace, touch screen panel which has been stored 100pcs porcelain programs
Temperature Accuracy
+/- 1℃
Heating Element
Kanthal A1 wire protected by quartz tube, avoid the porcelain clinged on the wire after long time using.
Thermal Couple
K type
Night heat preservation function
Can be keeping warm at 300deg.c at night, the power loss
Only 10W/H
Furnace Warranty
1 year limited warranty (Consumable parts such as thermocouple, and heating elements are not covered by the warranty, please order the replacements at related products below.)
See our other Dental Furnace:
Follow us on Facebook