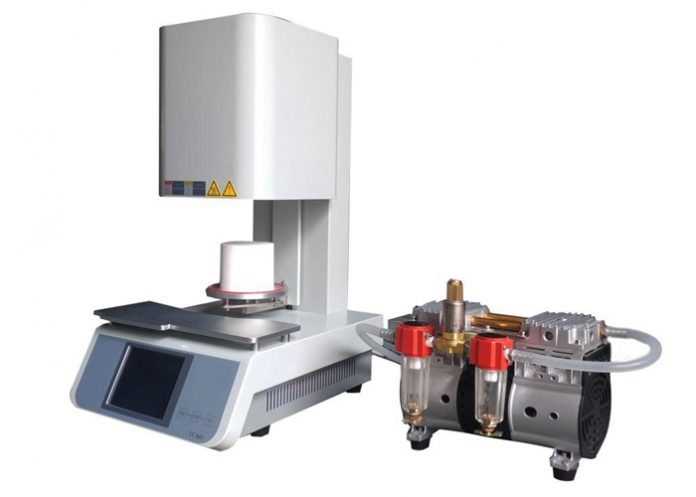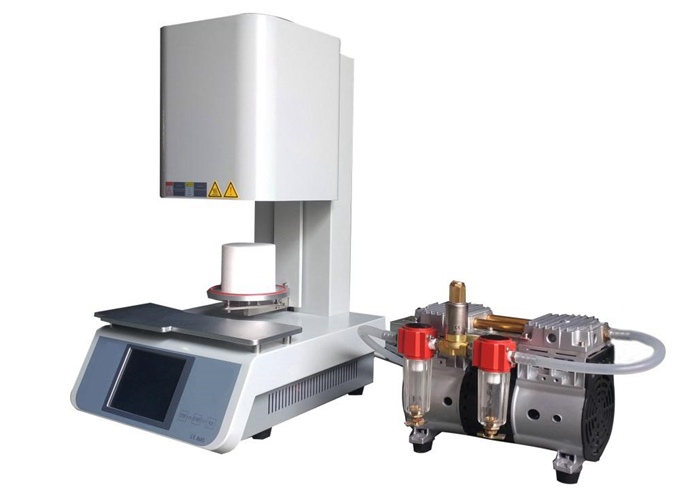 T-Run dental porcelain furnace
T-Run dental porcelain furnace applies auto lift and down the tray with non-oil vacuum pump design, it is suitable for all kinds of ceramic powder materials, such as Vita In-Ceramics, Shanghai Jade Crowns, etc., and owns following characteristics.
Features
1. Max temperature: 1200℃
2. Working temperature: 1100℃
3. Automatic program for heating, platform moving.
4. Touch screen LED panel which has been stored 100pcs porcelain programs
5. Kanthal A1 wire protected by a quartz tube, avoids the porcelain clung on the wire after a long time using.
6. Be suitable for all kinds of porcelain cements (VITA In-Ceram®, etc).
7. Super anti-power jamming capabilities, can bear instantly to 94V-264V.
8. The high accuracy temperature controller can achieve +/-1℃. When 920℃ heat preservation.
9. The temperature has no obvious overshoot phenomenon.
10. Night heat preservation function, Power loss only 10W/H.
11. Simple operation, low noise, suitable for various factory, clinics, and hospital.
SPECIFICATION
Furnace construction
●  BR-1430 type high purity Japanese Imported ceramic fibre insulation (energy saving 40% and weight lighter about 30% than old furnace)

●  Vacuum line multi-layer filter structure design, guarantee the stability and longevity of the related components.

Control type
LED touch screen control panel
Chamber Size
Dia100xH80mm
Power
1.6 KW
Voltage
AC 220V 50/60 Hz single phase (or according to your standard)
Max. Temperature
1200℃ (< 2 hours)
Continuous work temp.
0-1000℃ (can be good keeping warm at 920deg.c)
Max. Heating Rate
0-150℃ /min
Vacuum
-97KPa with oilless vacuum pump
Temperature controller
Touch screen panel which has been stored 100pcs porcelain programs
Temperature Accuracy
+/- 1℃
Heating Element
Kanthal A1 wire protected by quartz tube, avoid the porcelain clinged on the wire after long time using.
Thermal Couple
K type
Night heat preservation function
Can be keeping warm at 300deg.c at night, the power loss
Only 10W/H
Warranty
1 year limited warranty (Consumable parts such as thermocouple, and heating elements are not covered by the warranty, please order the replacements at related products below.)