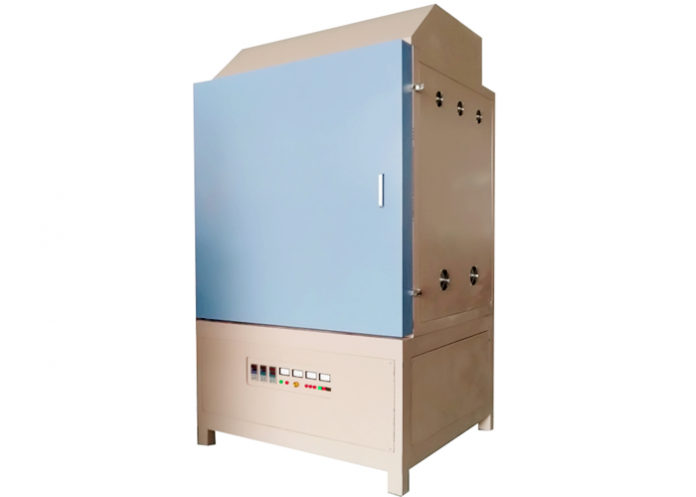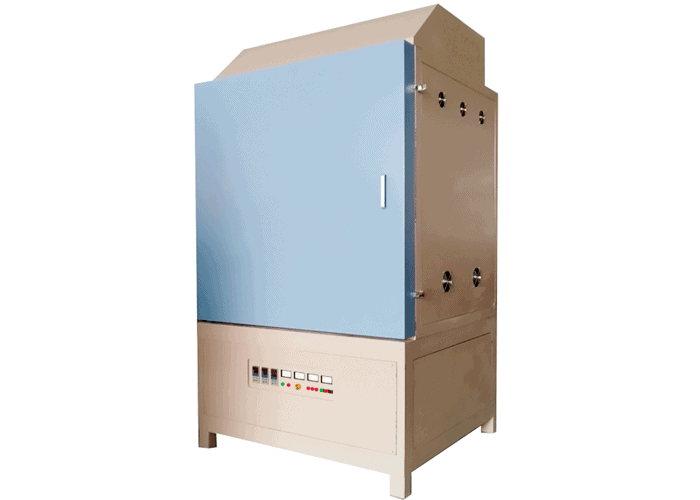 Debinding Furnace 1700 type, Debinding Oven up to 1700℃
This debinding furnace 1700℃ Max. is mainly used in the process of tape casting, injection molding, 3D printing, dry pressing, advanced ceramics, metal, glass, plastic, and composite materials. It can also be used for magnetic materials, ceramic chips, ferrites. Debinding and pre-burning process of magnetic sheets and other electronic components. The unique thermal field control technology ensures the uniformity of the temperature field and required for the two process stages of debinding and sintering.
Debinding Furnace 1700 type Features:
The maximum temperature is 1700℃ and the continuous temperature is 1650 ℃.
High-quality MoSi2 heating element.
4 sides heating with excellent temperature uniformity (±5°C).
There is a corundum mullite support pre-embedded at the plate bottom to prevent the load-bearing board from sinking and deforming.
This furnace is designed with a fresh air system to ensure temperature uniformity.
At the end of the rubber discharge program, the rubber discharge port closed and the fresh air fan stopped automatically, then the program automatically enters the high-temperature sintering. After the sintering finished, the exhaust port is automatically opened, and the fresh air fan starts to speed up the cooling rate when the temperature is lowered to the specified temperature.
The exhaust gas is collected by the collection cover that is discharged into the top of the furnace via the electric exhaust cover.
Standard Spares:
High-temperature gloves
Crucible clip
Operation Manual
Optional Spares:
Mullite multi-layer shelf.
Exhaust gas pyrolysis package to pyrolyze the irritating organic matter.
Debinding Furnace 1700 type Technical Specifications
| | | | |
| --- | --- | --- | --- |
| MAX. TEMPERATURE: | 1700℃ | CAPACITY: | 36 ~ 432L |
| TEMPERATURE CONTROL: | 50 Segments Programmable And PID Auto Control | AIR SYSTEM: | Air Entering System Included |
| PREHEATING: | Air Preheating System Included | MAX. HEATING RATE: | 20°C /min |
| TEMPERATURE ACCURACY: | ±1℃ | TEMPERATURE UNIFORMITY: | ±5℃ |
| HEATING SIDE: | 4 Sides | HEATING ELEMENTT: | High Quality MoSi2 Heating Elemnet |
Debinding Furnace 1700 type Standard Models
Model
Heating zone

(LWH)

Temp.
Power
Power supply
BR-TZH-433
400*300*300mm
1700℃
14KW
380V
BR-TZH-644
600*400*400mm
1700℃
30KW
380V
BR-TZH-855
800*500*500mm
1700℃
45KW
380V
BR-TZH-1266
1200*600*600mm
1700℃
80KW
380V
Other sizes can be customized.
We also have Debinding Furnace 1100℃ Max.
See our other Furnace:
Follow us on Facebook